Greenpacha Hats are handmade with toquilla palm straw in Ecuador. The palms grow on the coast where they are gently harvested; the hats are woven by hands of women in the mountains of Cuenca.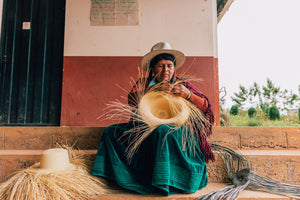 Woven by women artisans.
These women weave while walking in Nature and living their daily lives.They live close to nature, raising their fruits, vegetables and most of what they use to feed their families.

Our hats are not made in sweat shops, as are most things that people wear today. They are timeless headwear rooted in a beautiful tradition. Each hat is a cultural expression and, we believe, a symbol of hope in humanity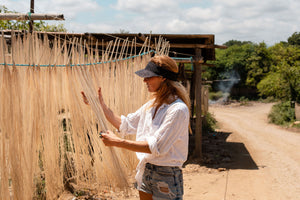 Our Story
When we decided to design Panama hats, we wanted to bring a positive impact into these communities, and reformulate the hats into original collections that would preserve the essence of the ancient tradition and bring quality in design for the contemporary use. 

We are focused in creating the best Panama hats for those who appreciate good taste and high quality.